Drug Treatment Court Judges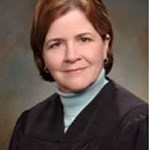 Hon. Janet M. Boes
Judge Janet M. Boes has served on the Tenth Judicial Circuit Court for Saginaw County since August of 2008. Prior to joining the bench, Judge Boes practiced law with a local firm for several years and then joined the Saginaw County Prosecutor's Office where she served for almost 20 years as a trial and appellate attorney. She has prepared and argued cases in the Saginaw County Courts, the Michigan Court of Appeals and the Michigan Supreme Court.
Judge Boes is involved with a number of community organizations, including the Rotary Club of Saginaw, Women Lawyers Association, Women in Leadership, and the One Hundred Club. She has served on a number of community boards and currently serves on the Diversity Council at SVSU. In 2015, she received a "Special Hero Award" from the Saginaw County Community Mental Health Authority and was recognized as an "Advocates for Change Honoree" by the Underground Railroad of Saginaw County. In 2014, she received the "Edward J. McArdle Memorial Tribute Award" from the Saint Thomas More Society, and in 2009, she received the Alpha Omicron Pi "Elizabeth Heywood Wyman Award for Community Service".
Judge Boes was involved in the formation and development of the Drug Treatment Court in Saginaw County since it began in 2012. She has also participated in training provided by the National Drug Court Institute, and regularly attends the annual conference of the Michigan Association of Treatment Court Professionals. Judge Boes attempts to keep the legal community informed about Drug Treatment Court operations through periodic articles in The SUMMONS and at bar association meetings. She meets with the Drug Treatment Court Team for Saginaw County at least weekly and presides over the weekly drug court sessions where participants must appear.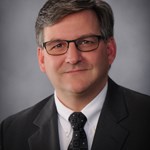 Hon. Andre R. Borrello
Judge Borrello was elected to the 10th Circuit Court in 2016.  Prior to taking the bench, he served as City Attorney for the City of Saginaw, Saginaw County Civil Counsel and also held administrative positions in municipal government.  He graduated from the University of Michigan and Seattle University School of Law.  A lifelong Saginaw County resident, Judge Borrello is proud to serve his community in the drug treatment court program and has been inspired by the participants, their courage and success in the program.  He believes that without the collaborative effort of our dedicated team members, our program would not be able to successfully help those in need.